NAS Oceana 2023 Air Show Performers & Statics
Stay tuned, we will continue to add more amazing performers!
Last updated on Wednesday, September 6, 2023.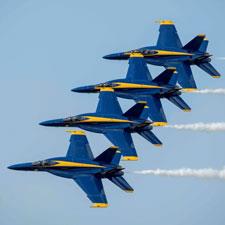 The U.S. Navy Blue Angels
The Blue Angels will return to the 2023 NAS Oceana Air Show to showcase the teamwork and professionalism of the United States Navy and Marine Corps, while inspiring a culture of excellence and service to the community. A Blue Angels flight demonstration exhibits choreographed refinements of skills possessed by all naval aviators. It includes the graceful aerobatic maneuvers of the four-plane Diamond Formation, in concert with the fast-paced, high-performance maneuvers of its two Solo Pilots. Finally, the team illustrates the pinnacle of precision flying, performing maneuvers locked as a unit in the renowned, six-jet Delta Formation. It's easy to see why their performances attract millions of spectators during air shows each year!
www.blueangels.navy.mil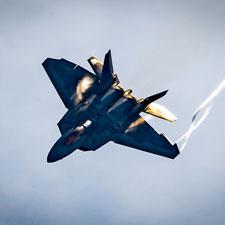 F-22 Raptor Demonstration Team
This year, we are thrilled to welcome back the F-22 Raptor Demonstration Team, stationed at Joint Base Langley-Eustis in Hampton, Virginia. Get ready to witness 43,340 pounds of advanced air superiority and supermaneuvrability of the F-22 Raptor, executing complex tactical maneuvers beyond the capabilities of any other fighter aircraft. You won't want to miss this display of the most dominant fighter in the world!
https://www.jble.af.mil/About-Us/Units/Langley-AFB/F-22-Demo-Team/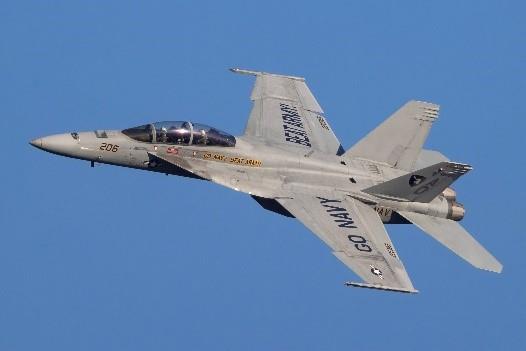 F/A-18F Rhino Demo Team
NAS Oceana's very own Rhino Demo Team will be back to perform heart-stopping maneuvers in the Navy's high performance, twin-engine, carrier-capable, multirole fighter aircraft, the F/A-18 Super Hornet. Hailing from VFA-106, the "Gladiators," Lt Ryan "Peaches" Garcia, LT Sam "POPO" Vermilyea, LT Sam "Shy Ronnie" Magilke, LT Jake "Dancing Bear" Brouker, and LT Marty "Grouse" Wilson demonstrate the supreme capabilities of the mighty Super Hornet, which has earned a reputation as the backbone of the Navy's carrier air wing and a workhorse within the fleet.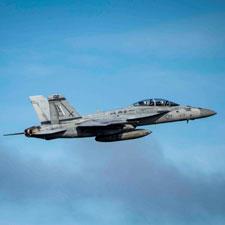 Air Power Demonstration
Watch as Oceana-based Strike Fighter aircraft demonstrate the maneuvers and tactics used to deliver air-to-ground weapons in real-world combat operations. F/A-18 E/F Super Hornets will fill the skies and crisscross in front of the crowd as they aggressively maneuver for simulated weapons delivery solutions. These intrepid aviators will prove they've got "the right stuff" to deliver diplomacy, 500 pounds at a time!
The Fleet Flyby
Make sure you have your cameras ready for this signature NAS Oceana Air Show performance! The sky will darken when this "aluminum overcast" passes over the crowd as locally based squadrons show their colors. The number and type of aircraft that participate is different every year, so you'll just have to wait and see how loud the "sound of freedom" will be!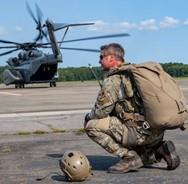 U.S. Navy EOD Jump Team
We are pleased to welcome Explosive Ordnance Disposal (EOD) jumpers back to NAS Oceana to demonstrate the professionalism and precision of one of the Navy's most elite communities. EOD personnel are highly trained, skilled technicians who can handle chemical, biological and radiological threats. Tasked with protecting and saving lives around the world, they are the U.S. military's only EOD force that can both parachute from the air to reach distant targets, and dive under the sea to disarm weapons. Join us on the flight line to see these true professionals jump in full kit!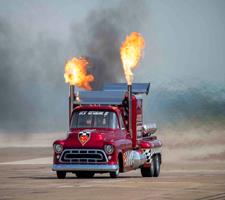 HOT STREAK II Jet Truck
Darnell Racing returns to NAS Oceana in their third decade in the air show business, and we can't wait to welcome them back! They'll be bringing Hot Streak II, a twin jet engine 57 Chevy Pickup capable of speeds of 350+MPH entertaining fans across the country for over 20 years. Hot Streak has two Westinghouse J34's engines, rescued from a Navy T-2A Buckeye jet training aircraft. It boasts 25,000 horsepower and produces 12,500 pounds of thrust in afterburner! Hot Streak II burns 150 gallons of diesel in a single run, hitting a speed of 350 mph, with enough acceleration to reach 220 mph in the first quarter mile! You will NOT want to miss the smoke, heat, and thunder of HOT STREAK II!!
https://www.shockwavejettruck.com/index.php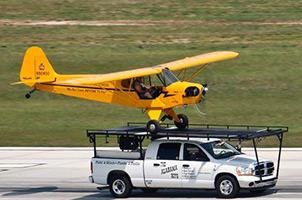 Greg Koontz and the Alabama Boys
Greg Koontz has been performing in airshows since 1974, when he joined Col. Moser's Flying Circus and learned his trademark maneuvers from the best in the business. Greg is an expert showman, and his airshow routines bring back good old-fashioned family entertainment in the best flying circus tradition! With TWO complete airshow acts, Greg Koontz and the Alabama Boys are a complete airshow package!
Get ready for a hilarious and thrilling act that kids of all ages, from eight to 80, will love.
https://gkairshows.com/airshows.html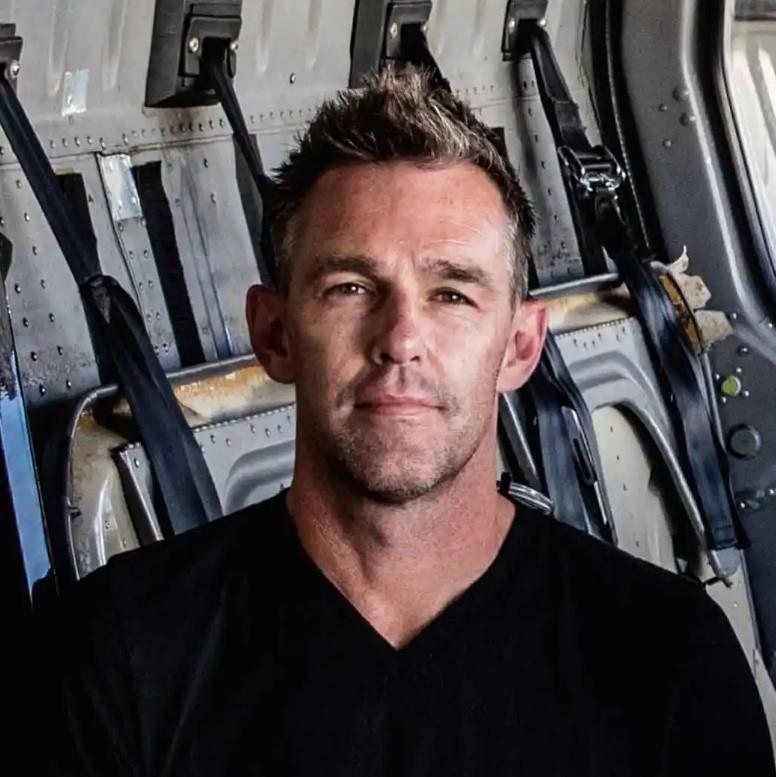 Aaron Fitzgerald with Red Bull Aviation
Have you ever seen a helicopter fly… upside down?? Well, you're in for some excitement this year as we welcome Aaron Fitzgerald, an American aerobatic pilot and member of The Flying Bulls from Wenatchee, Washington.
Aaron is an ATP-rated helicopter pilot with more than 9,000 flight hours and is an active member of The Flying Bulls and Red Bull Air Force in the U.S. He was trained as a helicopter aerobatics pilot by Rainer Wilke and Blacky Schwarz, the masters of Helicopter Aerobatics and now performs aerobatic helicopter displays for millions of spectators at airshows throughout North America.
He has built his career primarily focusing on film and television productions and has worked on countless movies and shows. He has been recruited as aerial coordinator for several world-record aviation projects and incorporates other means of flying like utility flying, offshore support and flight test programs for NASA and Lockheed/Martin. He also flies UH-60 Blackhawks on firefighting contracts with the Forest Service battling forest fires in the Western United States.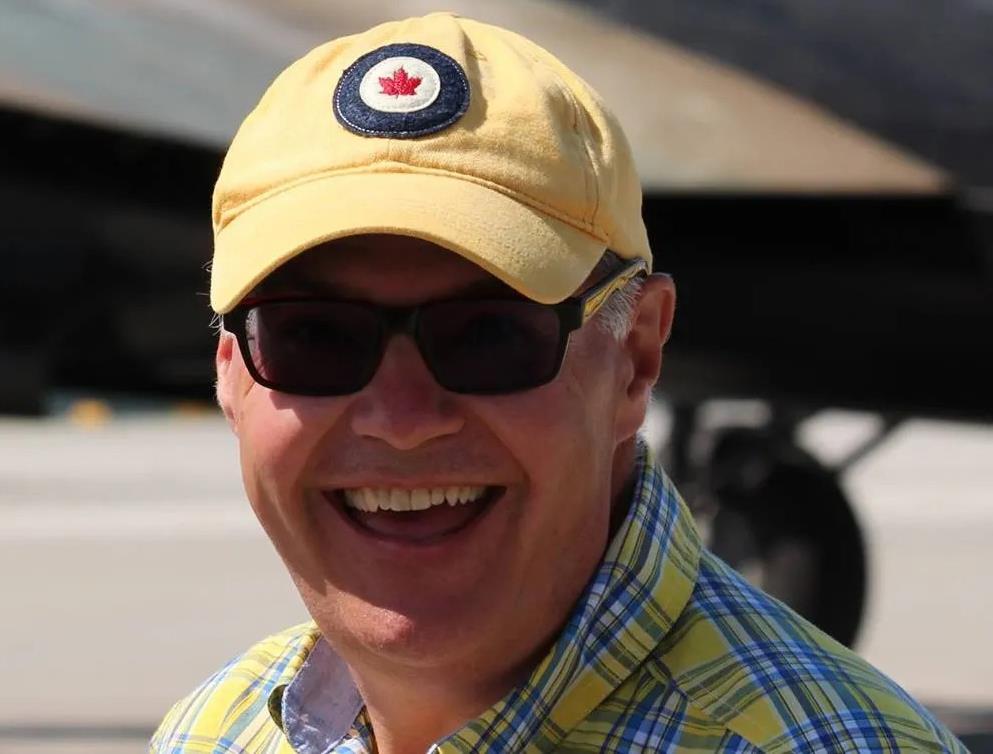 Air Show Announcer Ric Peterson
We are pleased to welcome Ric Peterson this year as our air show announcer! He is also an award winning broadcast journalist, and has been a voice over talent, and radio and TV host for over 30 years. You may know Ric as the voice of Fleet Week San Francisco, the Los Angeles County Air Show, The Canadian National International Air Show in Toronto, Friendship Day MCAS Iwakuni Japan, and the Sanicole Airshow in Belgium. Honorary Member of the Snowbirds Jet Demonstration team.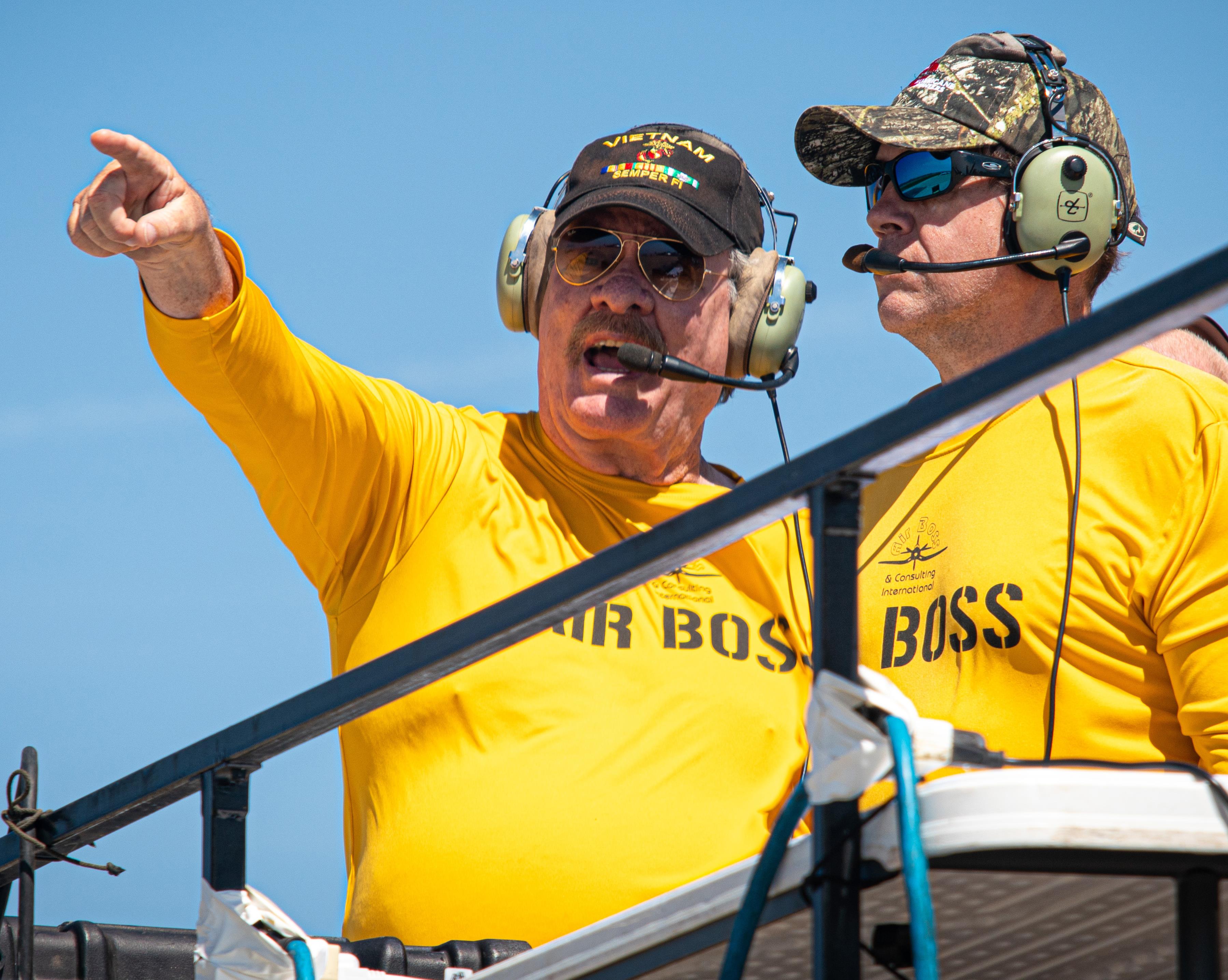 Air Boss - Wayne Boggs
The man, the myth, the legend RETURNS! We're thrilled to welcome back our civilian Air Boss, Wayne Boggs, to the flight line this year.
As president and owner of Air Boss and Consulting International Inc, Wayne G Boggs is recognized as one of the top Air Bosses in the country. For over 25 years he has assisted in the production and execution of average 18-25 air shows each year. Wayne served his country for 10 years in the United States Marine Corps, in addition to 30 years working for the FAA.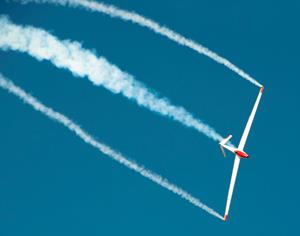 Bob Carlton, Vertigo Airshows
NAS Oceana is looking forward to the return of Bob Carlton this year! Bob began flying in 1979 at the age of 19. He has since logged over 2000 hours in a wide variety of aircraft and holds a commercial pilot certificate. Bob has flown hang gliders, airplanes, helicopters, and sailplanes from hundreds of sites in the US, Canada, Mexico and Australia. Bob has flown airshows professionally since 1993. He lives in Moriarty, New Mexico with his wife Laurie and their dogs, Ginger & Dewey. He is a member of SSA and ICAS.
Bob is one of the most versatile airshow performers in North America. He began flying airshows in his Salto sailplane, and over the years has continued to add innovative performances such as barnstormin' biplane aerobatics, helicopter sailplane tow, night aerobatics with strobes & pyro and the world's only twin jet sailplane. The tradition of innovation continues with the recent addition of the Super Salto jet sailplane, with more power, more speed and more aerobatic capability than any other sailplane on the planet!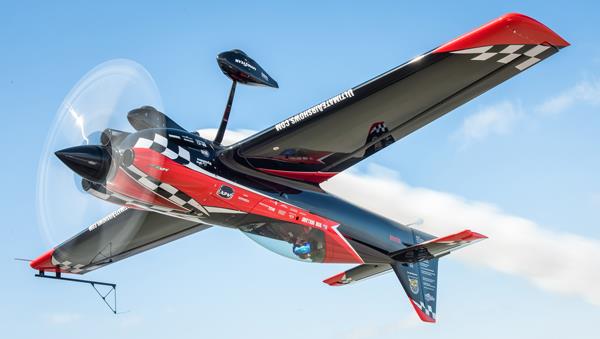 Rob Holland
For the 2023 air show, we are pleased to welcome our headlining civilian act, Rob Holland! Rob is one of the most decorated, respected, and innovative aerobatic pilots and airshow performers in the world today. Flying the MXS-RH, an all carbon fiber, competition-ready, single-seat aerobatic airplane designed and built by MX Aircraft, Rob brings an unrivaled performance to airshows across North America, thrilling millions of spectators with his dynamic and breathtaking display.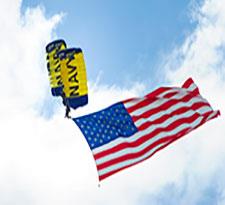 U.S. Navy Parachute Team, "The Leap Frogs"
Navy Leap Frogs don't make their daily commute in the driver's seat - their day starts by jumping out of the back of an airplane at 12,000 feet. Since 1969, the Navy's official skydiving and parachute team has performed gravity-defying demonstrations across the country in a show of the Navy's exceptional skill. Every member of the team has joined this performance group after years of real-world special operations work. Comprised of active-duty Navy SEALs, Special Warfare Combatant-Craft Crewmen (SWCC), Divers (ND), Explosive Ordnance Disposal Technicians (EOD) and Aircrew Survival Equipmentmen (PR), the Leap Frogs demonstrate best-in-class training offered by Navy Special Warfare. For the Leap Frogs, every day is an adventure. These Sailors live to serve their country as warriors and are trained to think fast in situations where there's zero room for error. That's what makes them a perfect parachute team. During their Leap Frog tour, team members will travel across the country performing daring stunts from over two miles above the ground. Leap Frogs serve for three years on the team before returning to their operational units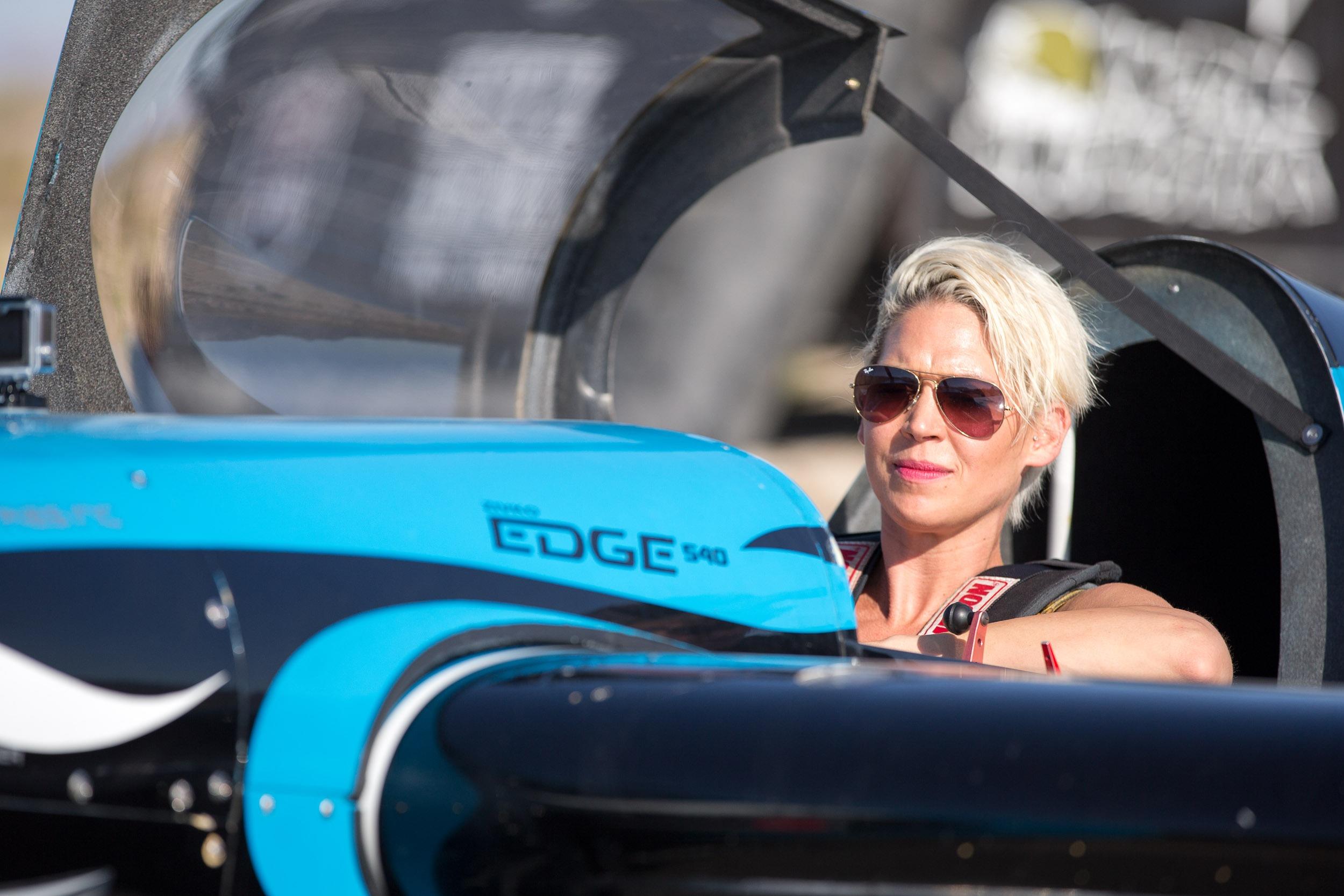 Melissa Burns
Melissa is a professional aerobatic pilot, display skydiver and B.A.S.E. Jumper. In 2006, at 22 years old Melissa became the youngest female member of the United States Unlimited Aerobatic Team in history. She placed 3rd overall in the 2015 World Aerobatic Championships after 10 years of competing at the Unlimited World Level. Melissa was named the Fastest Woman in the World at the World Champion Wingsuit B.A.S.E. Jumping Race in Norway in 2015 and has participated in numerous Skydiving World Records. She was also named as an inductee to the Embry-Riddle Aeronautical University Chancellor's Hall of Fame in 2015 in Prescott, AZ. Today she travels with her team performing in Airshow Displays for audiences worldwide.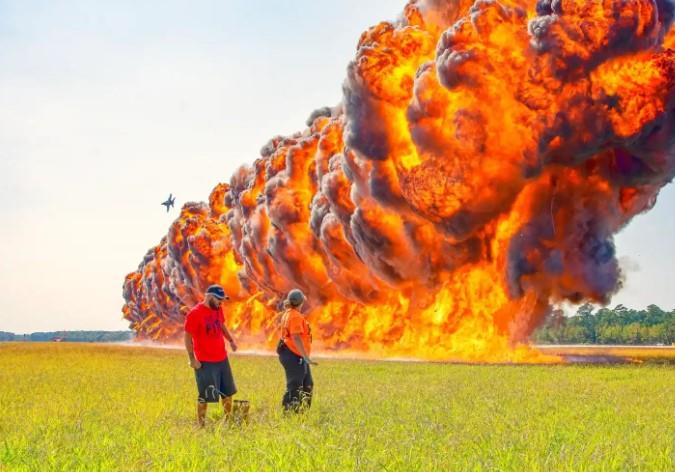 Firewalkers International Pyro
Ready for the heat?? We are pleased to announce that Firewalkers International LLC will be once again providing exciting, loud, HOT and safe Pyrotechnic shows during the 2023 NAS Oceana Air Show. The Firewalkers have worked closely with some of the most exciting civilian flight demonstration teams, ground shows and military teams from virtually every branch of the service. Get ready for an unforgettable, HIGH energy pyrotechnics display that spectators of all ages will love!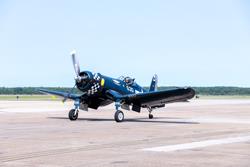 Mark "Mutha" Hubbard and the Corsair Legacy Flight
Mark "Mutha" Hubbard was born aboard Blytheville Arkansas Air Force Base. Realized at an early age that flying was too expensive to be a hobby so he joined the Navy upon graduation from college to pursue his passion for flight. Retired as a Captain after 28 brief years of service. Combat veteran with over 5000 tactical flight hours, 5 carrier deployments, over 700 arrested landings, with over 4000 hours in all Type Models of the FA-18 Hornet. Mutha was the former Commodore of Strike Fighter Wing Pacific and Commanding Officer of Strike Fighter Squadron 151 where he led the first coalition strikes of Operation Iraqi Freedom into Iraqi on March 21, 2003.