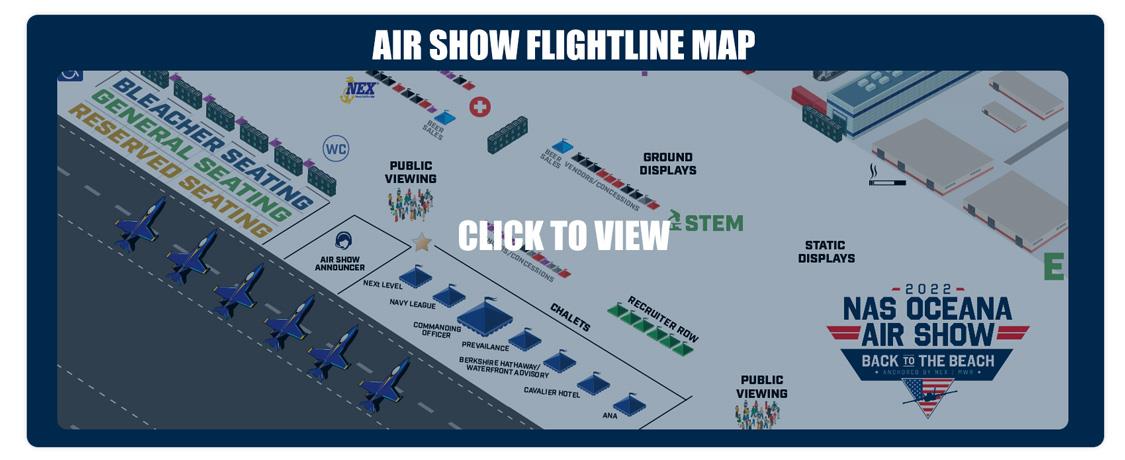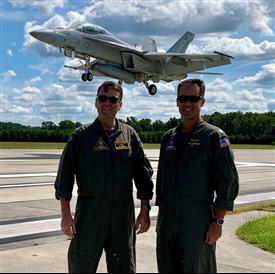 NAS Oceana 2022 Air Show
Saturday, September 17 & Sunday, September 18
Welcome to the 2022 NAS Oceana Air Show website! We are thrilled to bring back this exciting showcase of military and civilian aviation performances. This year's theme, Back to the Beach, is a tribute to our deep roots here in the Hampton Roads area, and our steadfast commitment to our surrounding community, especially as we navigated the impacts of coronavirus together. The Navy's largest open house in North America, the NAS Oceana Air Show is a way for us to give back to the community. We look forward to welcoming visitors from across the country and around the world to come onboard the Navy's East Coast Master Jet Base, see high-performance aircraft, and meet the exceptional men and women of naval aviation.
---
About Naval Air Station Oceana
For 78 years, NAS Oceana, Dam Neck Annex, and NALF Fentress have provided world-class support to Navy and Joint operating forces. What began as a remote military auxiliary landing field, Oceana rose to meet the tremendous demands on naval aviation during World War II and beyond, as the City of Virginia Beach grew up around it. Today, the Navy's East Coast Master Jet Base is the second largest employer in the City of Virginia Beach, and is a proud member of the Hampton Roads community.
The airfields of NAS Oceana and NALF Fentress represent strategic resources within America's Navy. One of nine Class IV Naval airport systems in the Navy, and one of the busiest airports in the entire region, NAS Oceana on a typical day supports about 600 operations for 17 squadrons and four Carrier Air Wings. Our Air Traffic Controllers work 10,000 cubic miles of airspace providing safe and expeditious flow of air traffic. Our terminal supports an average of 520 Navy Air Logistics Office requests, accounting for an average of 21,000 passengers, 1,200,000 pounds of baggage, and 850,000 pounds of cargo. The transient line supports 1,800 transient aircraft annually.
Meanwhile, Dam Neck Annex is home to numerous training schoolhouses and Joint commands, and services 15,000 Sailors yearly.
NAS Oceana is currently implementing Future Base Design, an innovative initiative to modernize installation capabilities, enhance resiliency, and reduce total ownership costs and footprint. By partnering with local, state, and industry entities in identifying mutually beneficial cooperative partnerships to meet capability requirements, Future Base Design execution will increase installation resiliency and effectiveness in direct support of warfighter readiness, mission priorities.
The NAS Oceana team proudly maintains its unwavering dedication to the "Fleet, Fighter, and Family" with a commitment to sailor support and customer service, which extends into our neighboring communities through highly cooperative outreach initiatives like the NAS Oceana Air Show